Watercolor for the Creative Beginner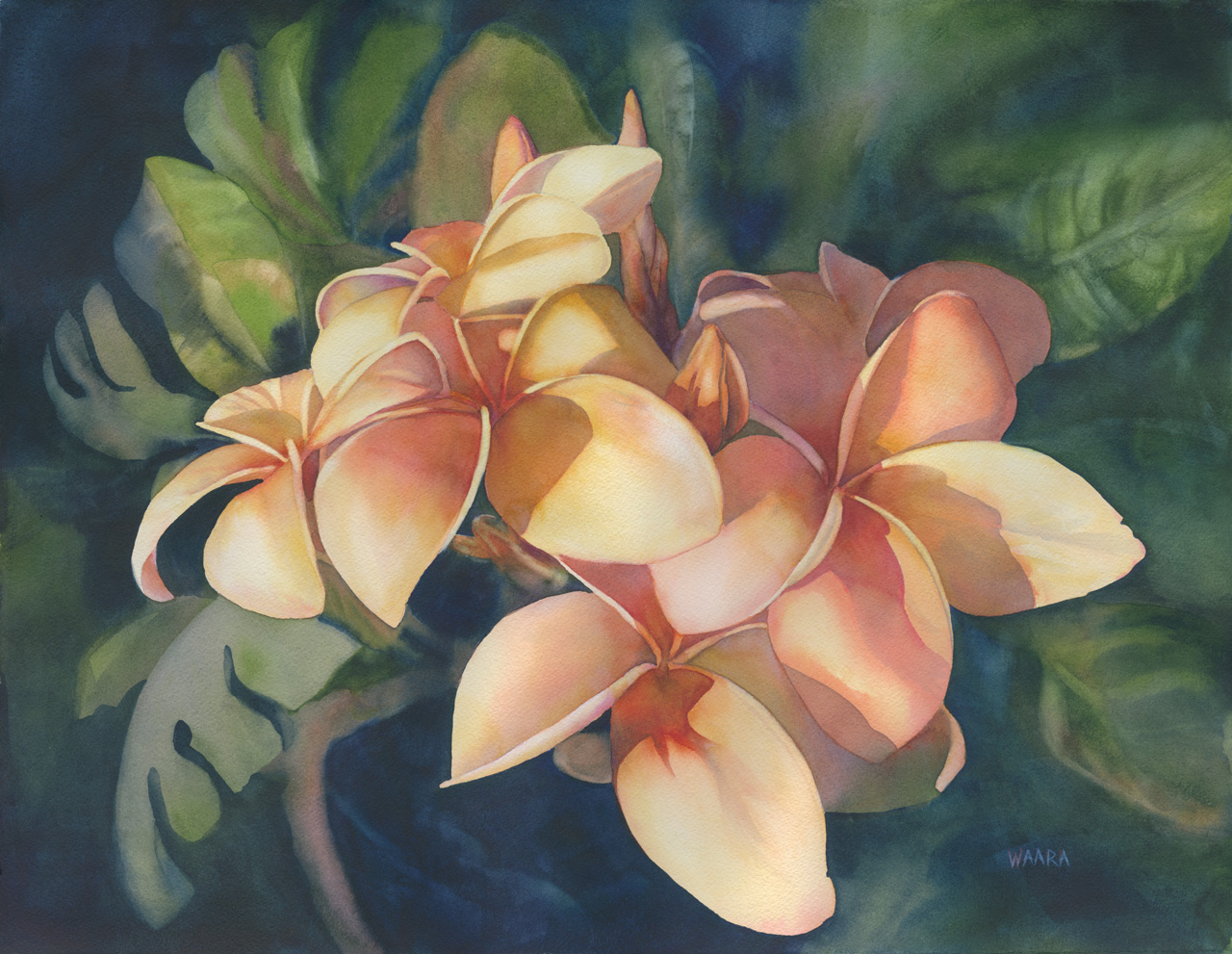 Wednesdays June 5, 12, 19, 26
The location is at the Uaoa Art Barn 4785 Hana Hwy, Haiku (about 1 mile from the Jaws Country Market) The property is ocean-side. There will be a porta-potty stationed not too far from the entrance of the driveway.
Wednesday morning 9:00am — 12:00pm
Cost: $120 (Pay at first class – check or cash)
A note about parking: Park out on Hana Hwy near the entrance to the gate.
Call me if you get lost: 808-633-7920
Supplies to bring to first class:
140 # cp watercolor paper (in a block or full sheets cut into quarters)
Watercolor paint (use the professional grade paint, if you can, for best results)
Brushes (assorted flat and round)
Paint palettes or tray palette (I like the Richeson 20 well tray palette)
Sketchbook
Soft drawing pencil
Artist tape (This one is important)
Spray bottle
Water containers (2)
Towels or rags
Thank you all for your enthusiasm and for sharing your love of watercolor with me. We are going to have some fun.